What herbs can be used for tinctures in the bath?
As the profession of herbalist is a thing of the past, but folk recipes about the beneficial properties of herbs have not disappeared. The herbs collected here can be used for infusions in the steam room, and each of them has a different effect on the body. Below is a list of medicinal herbs and plants, as well as their healing properties:
Ledum marshii: has bactericidal properties and is used for diseases of the respiratory system.
Valerian: has a calming effect, but its odor can be unpleasant for some people.
Donnik: an excellent remedy for gout.
Oregano flower: useful as an expectorant and helps relieve inflammation.
St. John's wort: its leaves calm the nervous system and relieve stress.
Nettle: is a choleretic and cosmetic remedy.
Linden: helps with insomnia and can be combined with drinking healing linden tea. Linden is also a diaphoretic.
Melissa: a multi-component herb, fights viruses and spasms.
Peppermint: used in different species, common peppermint stimulates the heart and blood vessels, mountain peppermint is suitable for treating lung diseases, and peppermint removes bile.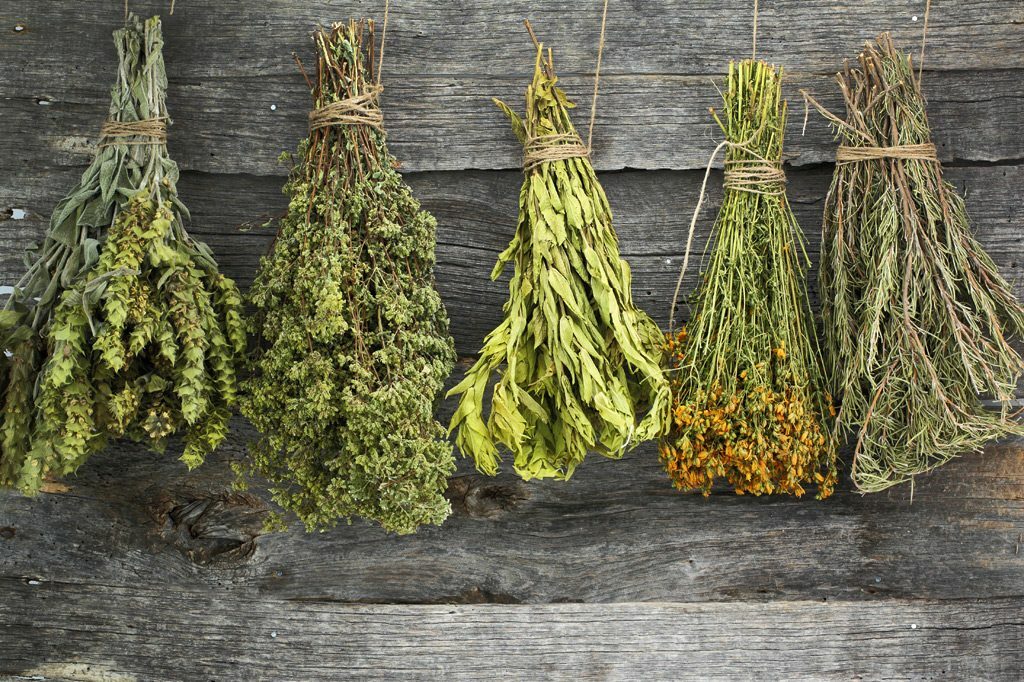 Wormwood: there are different types, bitter wormwood calms the nerves, while lemon wormwood has an unusual aroma and acts as an antidepressant.
Chamomile: strengthens the immune system, fights viral infections and reduces inflammation. Chamomile can be used in the steam room, it is versatile.
Tavolga: relieves severe headaches and is combined with steaming with hot oak brooms.
Yarrow: heals wounds and cuts.
Hops: energizes without causing drowsiness, despite its name.
Black currant: effectively fights colds and relieves chills.

In Russian culture, tinctures were prepared in different ways:
Decoctions: dried herbs are poured with water and boiled over low heat for 30-40 minutes. Decoctions are used to rinse the body or hair after bathing procedures. It should be remembered that the decoction retains its useful properties only for two days.
Infusions: are prepared both hot and cold. Hot method involves boiling herbs in water, and cold - incubating herbs in cold water for a day. Infusions are used for sprinkling on the walls and stones of the steam room.
Poultices: small amounts of dried plants are placed in bags, which are then steamed in hot water for half an hour. The poultices will give a pleasant odor and release beneficial substances in the steam room.


In addition to these methods, traditional bath brooms are also used in the bath, which can be made from a variety of useful herbs to maximize the benefits of steaming.